Best local truck driving jobs. Home every night.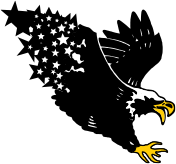 Join the Crystal Springs Team
Crystal Springs is looking to add to our team of local, high-quality, truck drivers. At Crystal Springs, we believe in family and allowing our drivers to be there for theirs. Driving for Crystal Springs has a long list of benefits, including being home to eat dinner with your family every night. We have the best local truck driving jobs and provide our drivers with a year-round position and excellent compensation. Learn more about what it means to be a part of our team.
Year Round Position:
Enjoy not having to worry about picking up seasonal positions. Crystal Springs Materials Inc. provides our drivers with year-round work!
Incentive-Based Percentage Pay Compensation:
Get rewarded during every trip for your work performance with Crystal Springs competitive Incentive-Based Percentage Pay Compensation.
Family-Friendly Hours:
Our team understands the importance of being there for your family. That's why we make sure all of our local drivers make it home in time for dinner.